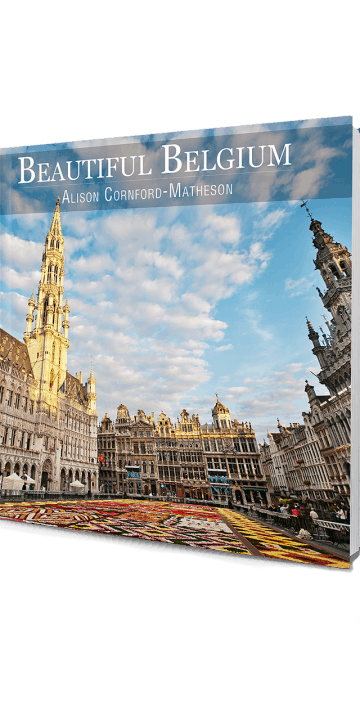 Publisher:

Blurb

Available in:

Hardcover

Published:

October 8, 2013
Buy on Amazon.com
Buy on Amazon.co.uk
Looking for a special memento of your time in Belgium, or a gift for an expat friend who is moving on? Keep your memories of Belgium vivid with the newly updated Beautiful Belgium photography book.
Beautiful Belgium is a collection of photography and digital artwork by Alison Cornford-Matheson, containing 110 pages of photos of Brussels, Flanders, and Wallonia, including dramatic landscapes, iconic architecture, and Belgium's characteristic quirkiness.
Experience the beauty of Belgium, a unique country in the heart of Europe, with more castles per capita than France and 3 distinct cultures within its tiny borders.
Alison lived in Belgium for over 10 years and she drew inspiration from the hidden charms and beauty of the country. Beautiful Belgium combines her stunning travel photography — of vivid, picturesque locations in Belgium — with a selection of artistic works, her Forgotten Postcard digital art collages, some of which have never been in print before.
Beautiful Belgium is the perfect souvenir of your time spent in this unique country and makes a perfect gift for the Belgium-lover in your life.